From NOT A LOT OF PEOPLE KNOW THAT
By Paul Homewood
h/t Robin Guenier
They've gone completely mad!
From the Guardian:
Labour has confirmed it will block all new domestic oil and gas developments if it wins power, proposing instead to invest heavily in renewable sources such as wind and also in nuclear power.
The shadow work and pensions secretary, Jonathan Ashworth, said details would be announced soon.
"What we'll be doing in the coming weeks is outlining how we want to invest in the green jobs of the future, to bring bills down, to create a more sustainable energy supply," he told Sky's Sophy Ridge on Sunday show.
"We'll be outlining that in a significant mission in the coming weeks, and we'll be announcing more details then.
A party source said: "We are against the granting of new licences for oil and gas in the North Sea. They will do nothing to cut bills as the Tories have acknowledged; they undermine our energy security and would drive a coach and horse through our climate targets.
https://www.theguardian.com/politics/2023/may/28/labour-confirms-plans-to-block-all-new-north-sea-oil-and-gas-projects
Quite how developing North Sea oil and gas "undermines our energy security is a mystery.
[UPDATE from Willis Eschenbach]
In the UK, the Labour Party has said it will block any further use of North Sea oil and gas. So let's run the numbers and see what difference that will make to the temperature.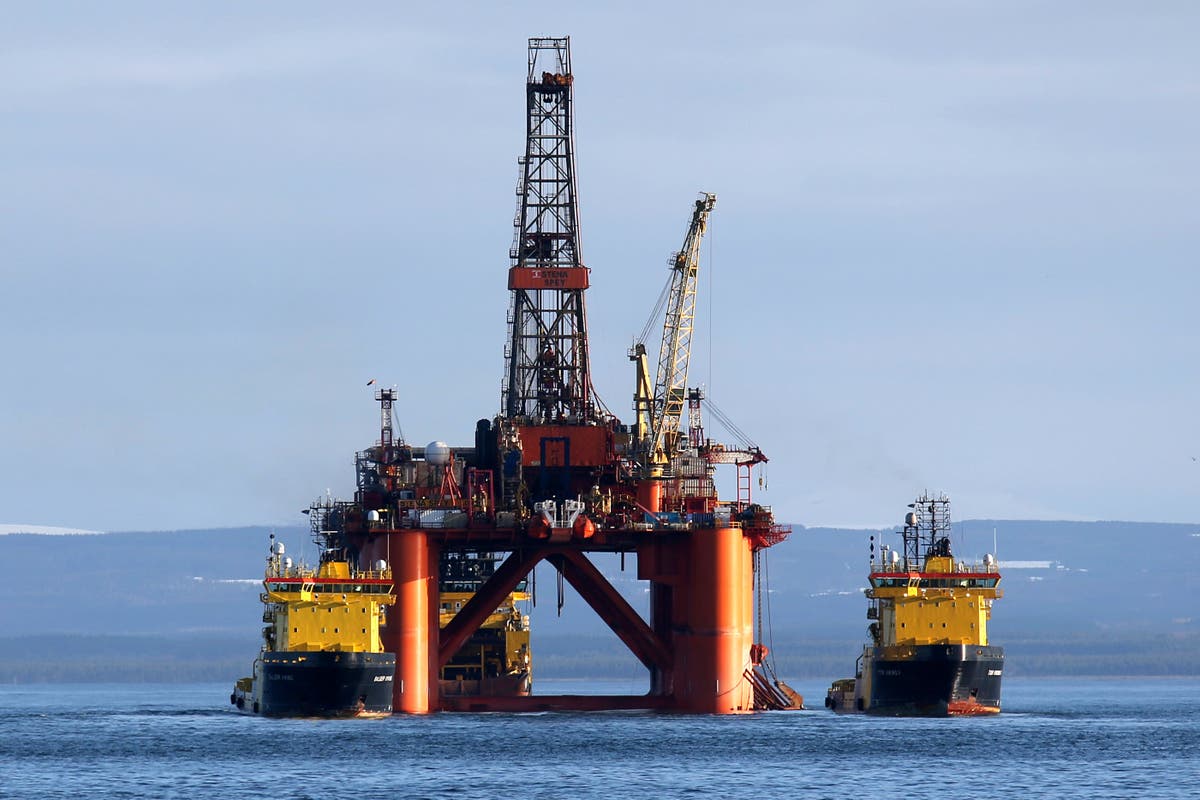 Labour would block new North Sea oil and gas developments, report claims
Proven UK North Sea oil and gas reserves are about 15 billion barrels of oil equivalent.
Typical CO2 per 42-gallon barrel of oil is about 425 kg.
So that's about 6.4 billion tonnes of CO2.
Over 8bn barrels of oil and gas reserves located within 30 miles of North Sea assets
Including immediate sequestration, it takes about 17.4 gigatonnes of CO2 emissions to raise atmospheric concentration by 1 ppmv.
So if all the North Sea oil and gas proven reserves are burned, it will raise atmospheric CO2 by ~0.4 ppmv.
Current atmospheric CO2 is ~ 420 ppmv.
Per IPCC assumptions, warming is ~ 3°C per doubling of CO2. So the warming from a 0.4 ppmv CO2 increase would be
log2( 420.4 / 420 ) times 3°C
which is …
…
… wait for it …
…
0.004°C.
Four. Thousandths. Of. One. Measly. Degree.
Driving UK gas prices through the roof for a possible but far from certain cooling of 0.004°C? …
Madness.
For comparison, when you gain altitude, the air is cooler. How much? About 1°C per 100 meters vertical movement.
So if you go up 100 meters vertically, it'll be about 1°C cooler than where you started.
This means that stopping North Sea oil might (or might not) cool the planet by the same amount as you'd cool yourself by stepping from the floor up onto a chair.
The stupid, it burns …
w.