As panic about climate change sets in, I'm thinking about escape – to Canada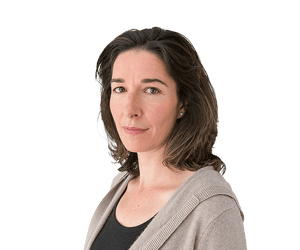 The summer of heatwaves and forest fires leaves my friends feeling helpless and a little hysterical. And who can blame us?
The New York Times has devoted an entire edition of its magazine, some 30,000 words, to a terrifying piece about climate change. With 2C warming – an unlikely best-case scenario at this point, scientists were quoted as saying – the planet faces "long-term disaster".
With 3C warming, we are looking at "the loss of most coastal cities". The possibility that the Earth might warm by 5C, wrote the author, Nathaniel Rich, had prompted some of the world's leading scientists to warn of the end of human civilisation.
…
I was having lunch with friends in Brooklyn on Sunday, in a low-lying area that will be under water when all of this comes to pass and, political analysis aside, all we could focus on was: what on earth are we going to do? More specifically, how to ensure the survival of our children, and should it involve buying a compound in some remote part of Canada?
The difficulty is knowing how to recognise the klaxon call when it comes. Is this, the summer of forest fires and record heatwaves, the climate disaster equivalent to Kristallnacht? Or can we safely not think about it for another 10 years?
---
My advice? Pack up and leave civilization now lady, we'll see how long you last without lattes and the NYT Sunday edition to read while having lunch with friends.