UPDATE2: get a load of the hilarious announcement from the expedition, where they claim sea ice is disappearing, see update 2 below.
UPDATE3: A film (now a video) has been found from 1912 showing Mawson landing in ice free Commonwealth Bay in 1912. see update 3 below.
UPDATE4: Bad weather has forced the Aurora Australis to back off from its rescue attempt. See below.
UPDATE5: See my opinion piece on why this is a fiasco
There's quite an ongoing worldwide fascination over the So much sea ice in Antarctica that a research vessel gets stuck, in summer! episode with the ship Akademik Shokalskiy we first reported on WUWT.
I think it was best summed up by this Tweet:
http://twitter.com/ElBuehn/status/416608616070664192
Now, after the first rescue ship The "Snow Dragon" failed:
Our rescue boat, the Xue Long, has had to turn back because the ice was too thick for it to get through. We're now awaiting Aurora Australis

— Alok Jha (@alokjha) December 27, 2013
Which we see in the distance here…
…all eyes are now on the Aurora Australis, which was trapped in ice for 3 weeks last month.
But, even that ship seems to have trouble picking through the sea ice. here is the webcam from the bow of the Aurora Australis:
Link to webcam: http://www.antarctica.gov.au/webcams/aurora
Supposedly, the ice around the Akademik Shokalskiy 3-4 meters thick.
Then there's the comedy of a scientific research expedition disguised as a junket for activists and reporters, such as this guy, tweeting up a storm from on-board:
The other fellow, Chris Turney, has some science credentials, but also has a propensity for wackadoodle alarmism as we see in this WUWT post: Now it's 2°C climate change target 'not safe'
Mostly, it's a media sponsored event, presumably so they can tell us how terrible things are in Anarctica with melting and such:
WUWT reader "pat" writes at  2013/12/26 at 1:59 pm
seems this expedition was more a BBC/Guardian/ABC CAGW exercise!

18 Dec: Guardian: The Guardian lays claim to Antarctica – in pictures Journalists Alok Jha and Laurence Topham have landed in Antarctica with the 2013 Australasian Antarctic Expedition Documentary filmmaker Laurence Topham lines up a shot from the bows. Photograph: Alok Jha/Guardian…

http://www.theguardian.com/science/antarctica-live/gallery/2013/dec/18/guardian-antarctica-pictures

Guardian: Laurence Topham, documentary filmmaker

In 2007 he worked for Current TV, where he edited over 50 short-form documentaries for terrestrial broadcast…

http://www.theguardian.com/open-weekend/laurence-topham

Guardian: Science: Antarctica live (MASSIVE COVERAGE, NO HINT ABOUT THE SHIP'S CURRENT PREDICAMENT!)

http://www.theguardian.com/science/antarctica-live

26 Dec: BBC: Andrew Luck-Baker: Science continues for trapped Australasian Antarctic expedition Science reporter Andrew Luck-Baker is on board the Russian research vessel Shokalskiy, covering the Australasian Antarctic Expedition 2013 for the BBC World Service programme Discovery…

Tantalisingly, a low band of grey sky to the Northeast suggests clear water lies not so many kilometres away. The grey colour is light reflected from open water. The early Antarctic explorers named this colour phenomenon "water sky" and used it to navigate their route through the treacherous pack ice…

In addition to the Russian crew of 22, the expedition team consists of 18 professional scientists from Australia and New Zealand, and 22 volunteer science assistants. They are members of the public, ranging in age from their 20s to their 70s. They paid to join the scientific adventure…

http://www.bbc.co.uk/news/science-environment-25519059

25 Nov: ABC Lateline: $1.5 million Australian expedition to Antarctica Professor Chris Turney from the University of NSW is mounting the largest Australian science expeditions to the Antarctic with an 85-person team to try to answer questions about how climate change in the frozen continent might be already shifting weather patterns in Australia.

ABC's MARGOT O'NEILL: The research stakes are high. Antarctica is one of the great engines driving the world's oceans, winds and weather, especially in Australia. But there's ominous signs of climate change.

CHRIS TURNEY: The Southern Hemisphere westerly winds encircle Antarctica, and over the last 20 or 30 years or so, they've been pushing further south. Now – so actually in a way it's almost like Antarctica's withdrawing itself from the rest of the world…

EMMA ALBERICI: And tomorrow night, in the second part of this special report, could the British Antarctic explorer Robert Scott have lived? We look at how Professor Turney discovered that choosing the right team can be a matter of life and death.
Meanwhile, in the "Spirit of Mawson" Spirit of "never let a good crisis go to waste", the folks on-board have realized the world is watching, and decided to make a pitch for money at their website, presumably to fund next year's research media junket:
Mother nature doesn't seem to care about the comedy either way, as Antarctic sea ice is still over 2 standard deviations above normal.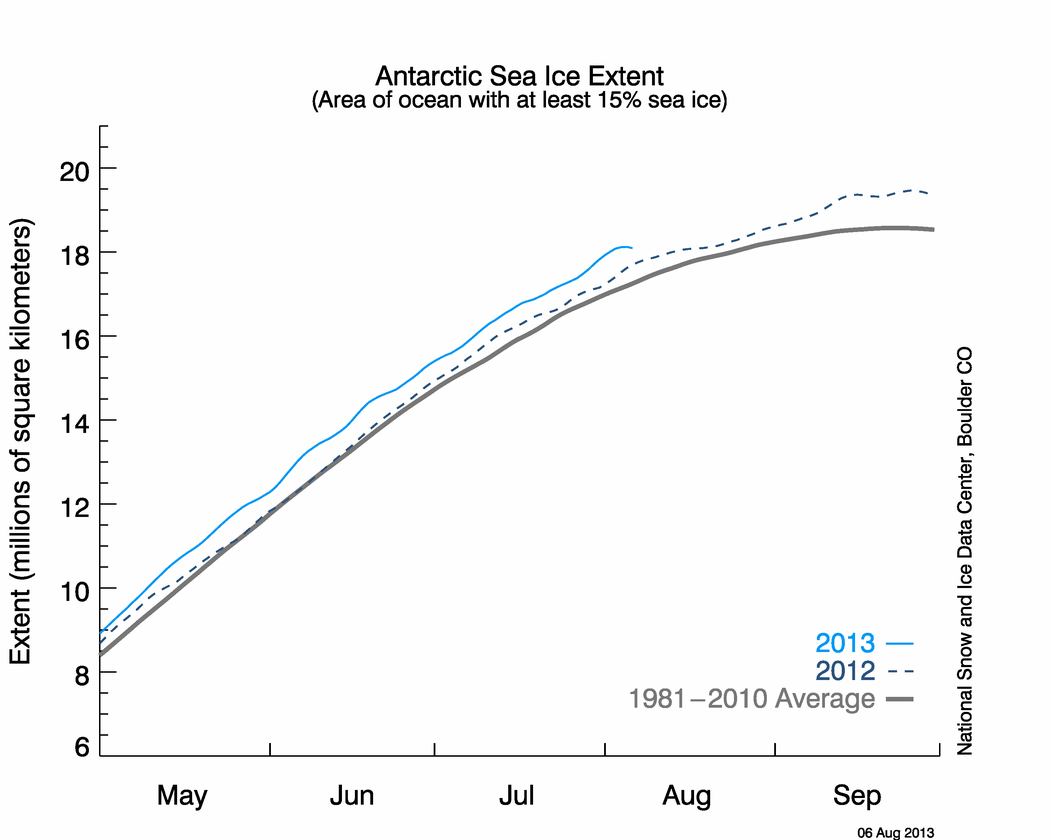 National Snow & Ice Data Center (NSIDC) – Click the pic to view at source
========================================================
UPDATE1: Thanks to Roger Tattersall "Tallbloke" who writes:
I'm amused to see Global Warmist Professor Chris Turney's expedition to Antarctica to retrace polar explorer Douglas Mawson's route and replicate measurements has run into a spot of bother.
Here's an old news report on Mawson's expedition
It looks like that part of the Antarctic was warmer in Mawson's day than now. In fact the antarctic is currently colder than it has been for a long time. The high latitudes of the Southern Ocean have been cooling since the 1980′s according to SST data.
====================================================
UPDATE2: You can't make this stuff up. This is from a news.com.au story covering the incident and the announcement made by the expedition:
Um, no, sea ice isn't disappearing right now, it is growing in the Arctic and within two standard deviations: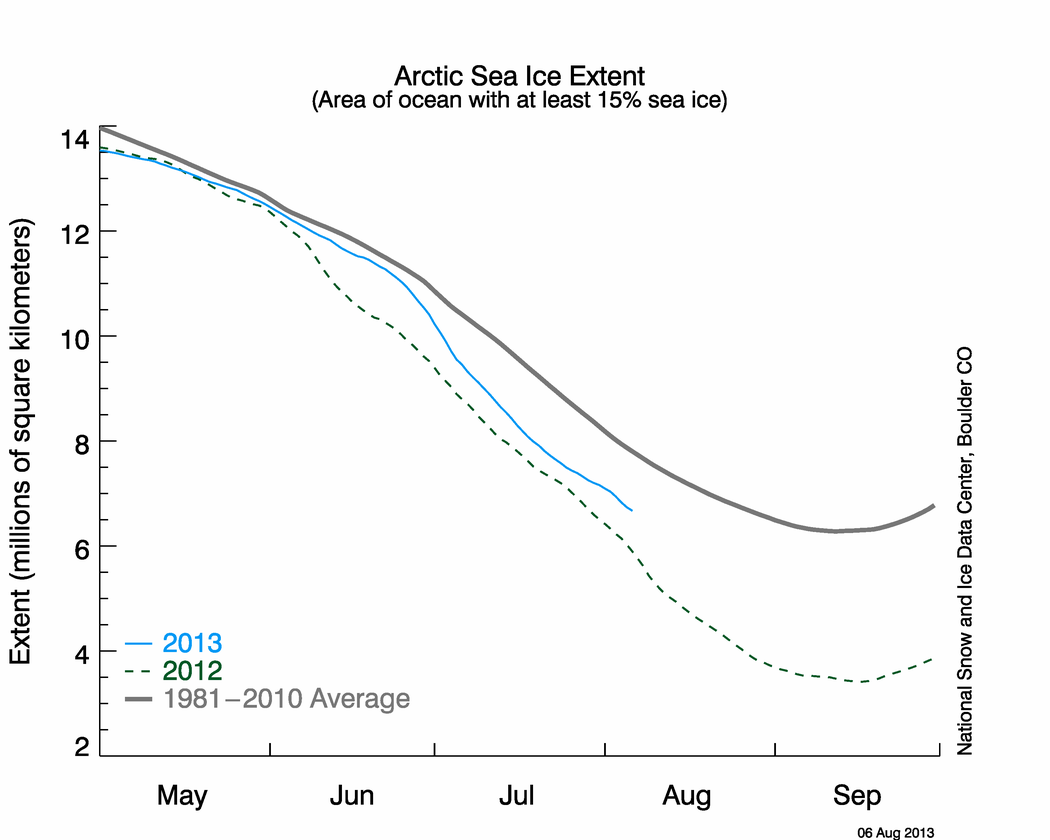 National Snow & Ice Data Center (NSIDC) – click to view at source
Two standard deviations above normal in the Antarctic: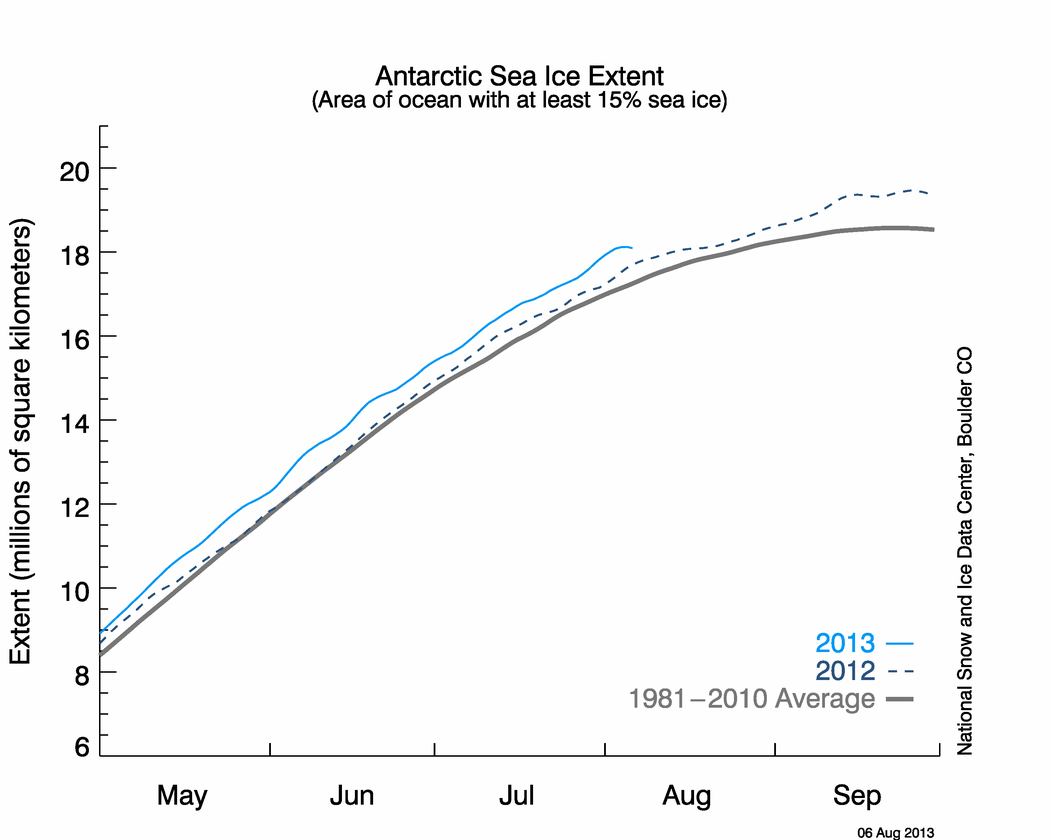 National Snow & Ice Data Center (NSIDC) – Click the pic to view at source
And above normal globally:
Cryosphere Today – University of Illinois – Polar Research Group – Click the pic to view at source
========================================================
UPDATE3:
A video has been found from 1912 showing Mawson landing in ice free Commonwealth Bay in 1912.
========================================================
UPDATE4: The Times of India reports:
SYDNEY: Bad weather on Monday forced back an Australian icebreaker struggling to reach a scientific expedition ship stranded off Antarctica, while snow and winds have prevented a helicopter rescue, authorities said.
The Aurora Australis made it to within 10 nautical miles of the MV Akademik Shokalskiy, which is stuck in an ice field, before retreating in the face of freezing winds and snow showers.
"Adverse weather conditions have resulted in the Australian Antarctic Division vessel Aurora Australis moving back into open water this afternoon," the Australian Maritime Safety Authority said.
==========================================================
Related articles