NOAA's Space Weather Prediction Center reports sunspot 1263 burped a big one:
1400Z, August 9, 2011– The largest flare of the solar cycle, an R3 (Strong) Radio Blackout, alternatively classified as an X6, occurred today at 0805Z. Region 1263, now poised near the west limb, produced the event and a few others of lesser magnitude in the past day. The region remains hot at this writing.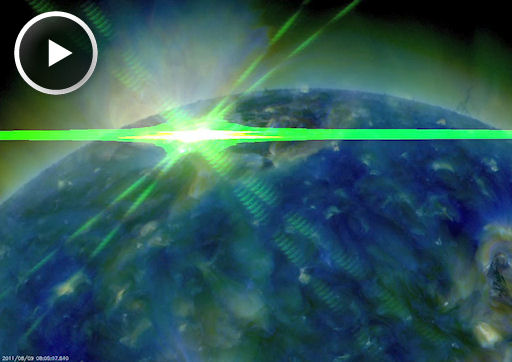 Click for video, then have a look at the plot below.
A quick rise in the protons at GOES reached S1 (Minor) levels soon after the eruption. Given the location of the activity, any CMEs would likely be directed away from Earth so no significant Geomagnetic Storm activity is forecast.