The news last week was the quick turnaround, this year it is the speed of ice growth.
JAXA extent shows sharp growth, exceeding the 2009 rate, and almost as fast as 2005:
JAXA AMSR-E Sea Ice Extent -15% or greater – click to enlarge
In the last week, over a half million (505,938) square kilometers of Arctic Sea Ice has been added, one of the fastest gains in the satellite record.
On October 6th  2010 JAXA sea-ice extent has now broken through the 6M km2 line with 6,015,156 km2
10,04,2010,5892656

10,05,2010,6001406

10,06,2010,6035625

10,07,2010,6095781

10,08,2010,6205781

10,09,2010,6316563

10,10,2010,6398594
The DMI 30% extent chart could very well exceed the 2006 line in the next day or two, it has already exceeded the 2005 line.
And, compared the 2007 year, the refreeze is looking strong at CT:
Note though that Cryosphere today's image has not updated since 10/07/10. Hopefully it will be back online tomorrow. There's been some sensor issues seen at the NANSEN sea ice page the last few days, and since CT also uses the same data, that may be the issue.
UPDATE: Reader "AJB" offers this plot:
At Antarctica, after a weather induced dip, ice is rebounding and above normal, as well as ahead of this time last year. We have bipolar growth this week.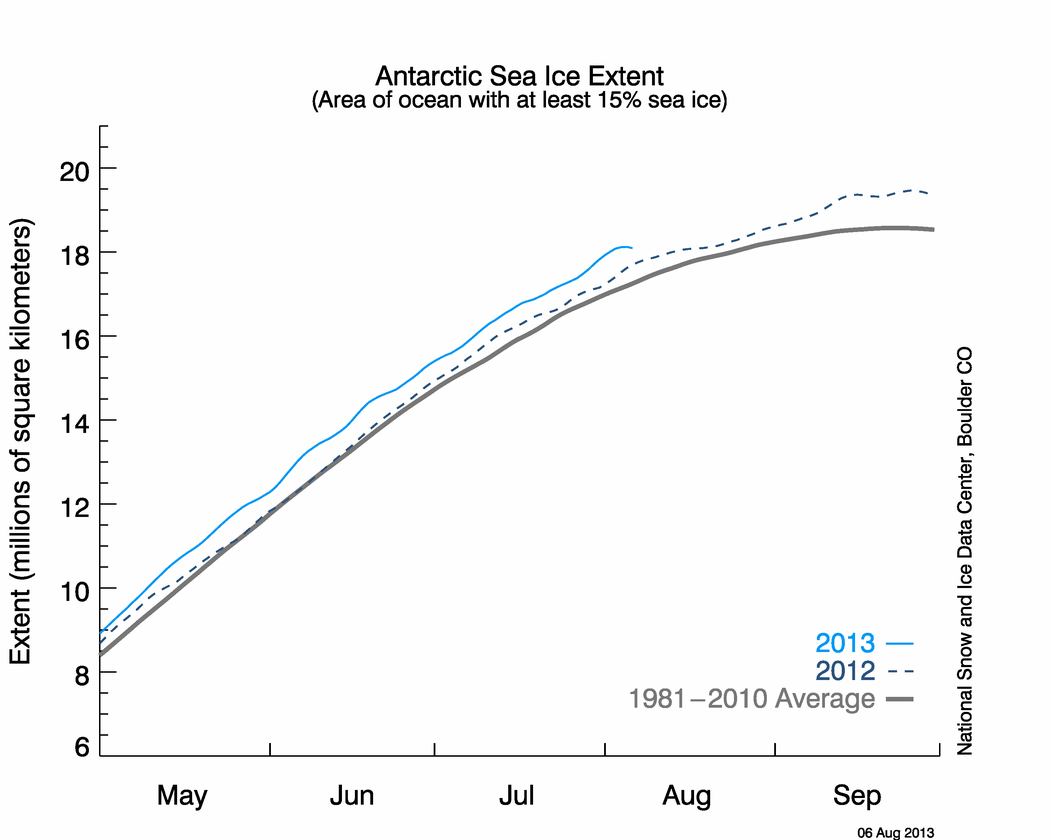 NSIDC Antarctic Sea Ice Extent – 15% or greater – click to enlarge