Readers surely recall the wild claim yesterday made by researchers from Princeton University and the University of California-Berkeley who reported in the journal Science that even slight spikes in temperature and precipitation have greatly increased the risk of personal violence and social upheaval throughout human history:
Claim: 2°C temperature increase will make people angry
Dr. Indur Goklany writes:
Regarding climate change and violence, here are a couple of slides you should link to on WUWT. Apparently, during the "hottest decades" as some claim the 1990s and 2000s have been, U.S. homicide rates dropped!
Figs. 1 and 2: Source: Claude Fischer, A Crime Puzzle, http://thepublicintellectual.org/2011/05/02/a-crime-puzzle/, May 2, 2011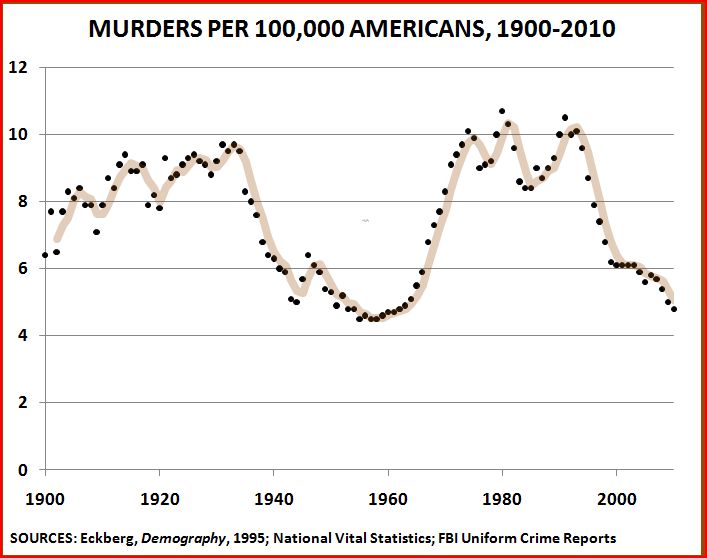 Fig. 3: Indicators of homicides per 100,000 population in England, thirteenth to twentieth centuries. Note: Each dot represents the estimated homicide rate for a city or county for periods ranging from several years to several decades.  Source: Michael Eisner, Long Term Historical Trends in Violent Crime based on Gurr (1981)
It seems that real world data doesn't support the conjectures from the hallowed halls of academia.
Related articles