Here's the popup message solicitation you get when you visit the website for the first time:
Climate change is melting the North Pole and it's no longer safe for Santa and his Workshop. So our dear old friend is packing up the sleigh to find somewhere else to live.
You can help! Move your mouse over this website to find gifts you can buy Santa to help him set up a temporary Workshop and protect the North Pole for his return.
Of course, you're savvy enough to know we won't be sending actual gifts to Santa. You will receive a tax receipt for 100% of your purchase and proceeds will be used by the David Suzuki Foundation to support our critical work to protect nature and the environment from threats like climate change.
Buying these green gifts and personalized ecards on behalf of hard-to-buy-for friends or relatives on your holiday list is a great way to show you're thinking of them — and the planet!
Sincere thanks,
The David Suzuki Foundation
This is nothing more than a thinly veiled revenue generator for the foundation.
No shame, no scruples, just send money. Is it any wonder informed people are doubting the climate change issue when presented with crap like this?
h/t to Mike Bromley in Canada who writes:
Canadian geneticist-turned-environmentalist David Suzuki targeted children in his latest outburst of emotionally-charged enviro-gab, this time scaring the fun out of Christmas by warning that Santa's home was melting.  In a post-black-Friday period of climate-ethical circus generation, this takes the cake.  This is beyond reprehensible.
Here's what the North Pole looks like today: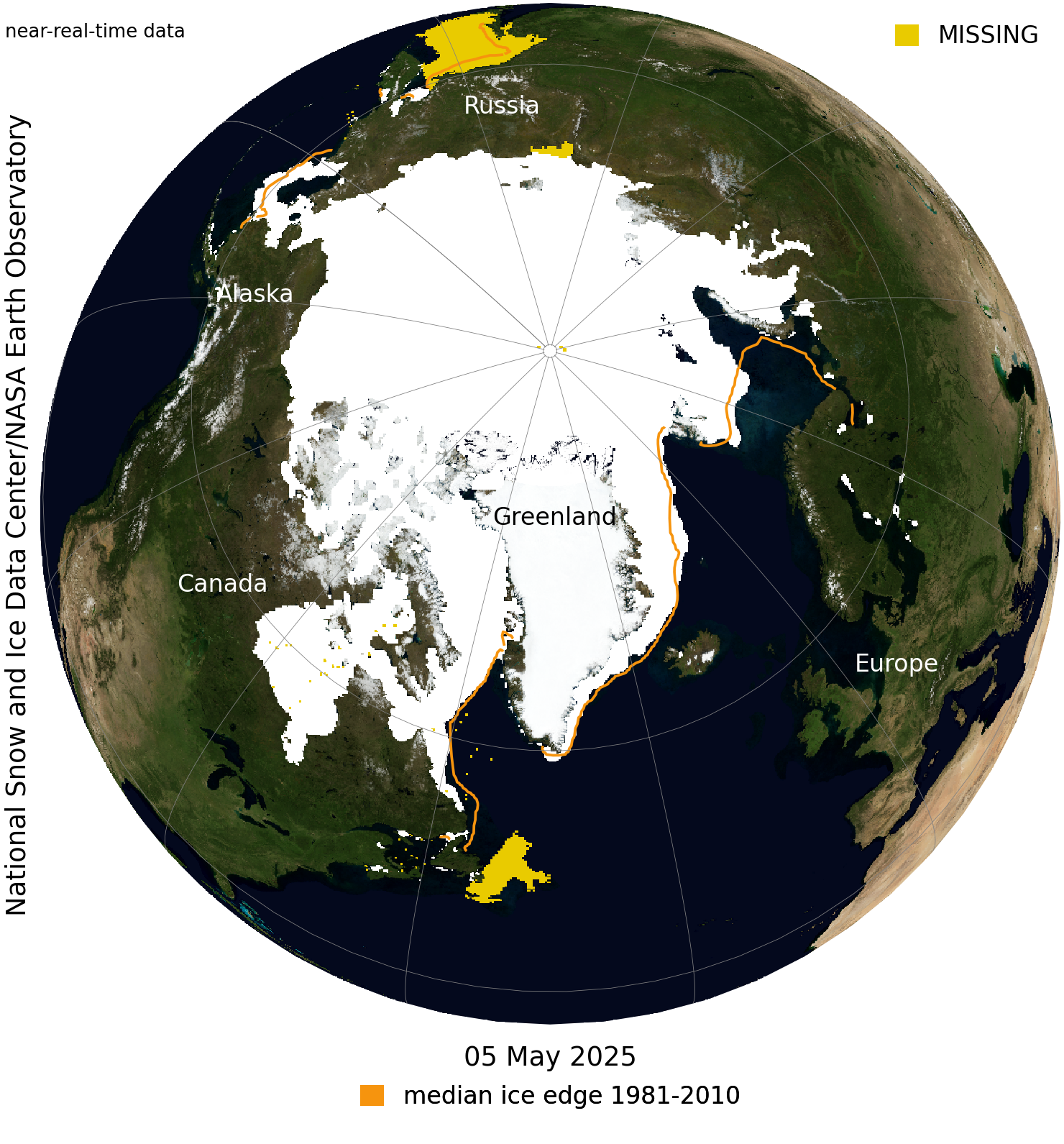 UPDATE: Here's a clip from 1972 showing Suzuki comparing humans to maggots in his own words. Looks like that must have been his Che' Guevara period. (h/t Daily Bayonet)